LinkedIn
It is similar to social media but in a professional setting. LinkedIn allows you to create a CV-like profile and connect with companies, businesses, and other professionals. The platform offers plenty of features to interact with and widen your horizon. Not only can this platform help you to expand your network, but it can also help you find smoother ways for your career advancement.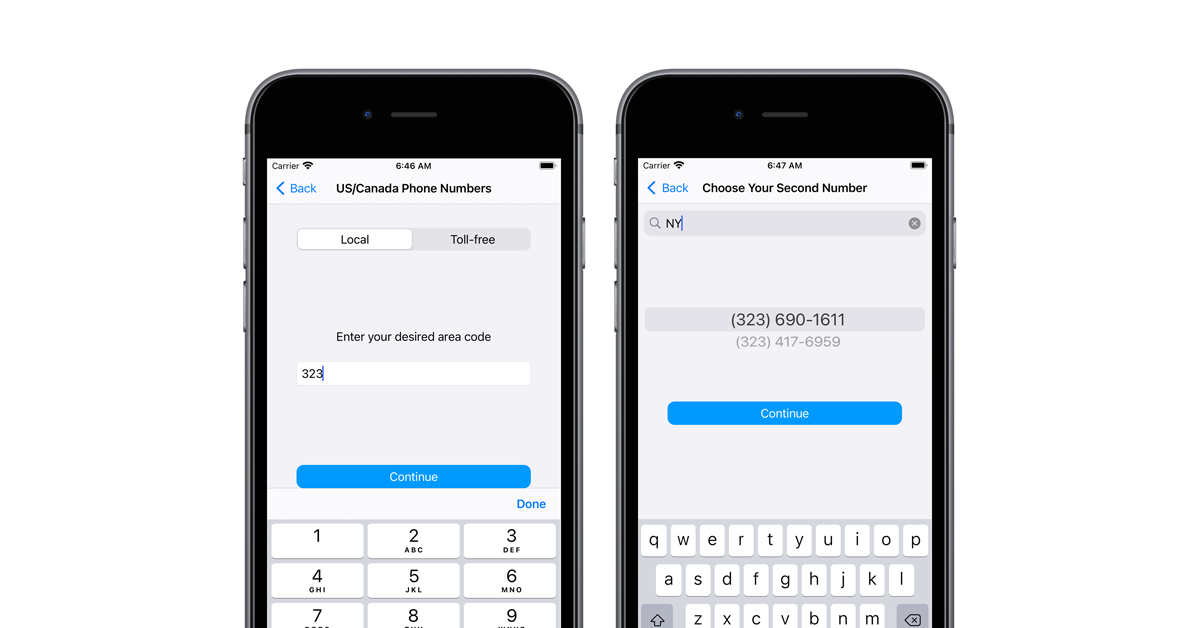 Phone Verification for LinkedIn
Anyone seriously growing their career should sign up and create a profile on LinkedIn to get in touch professionally with people. It will not take much time to do so if you have everything prepared, including a mobile phone number for verification. In LinkedIn, a phone verification process is a must. You can't ask to do it later because the platform will not approve your profile to set on before the verification process is completed.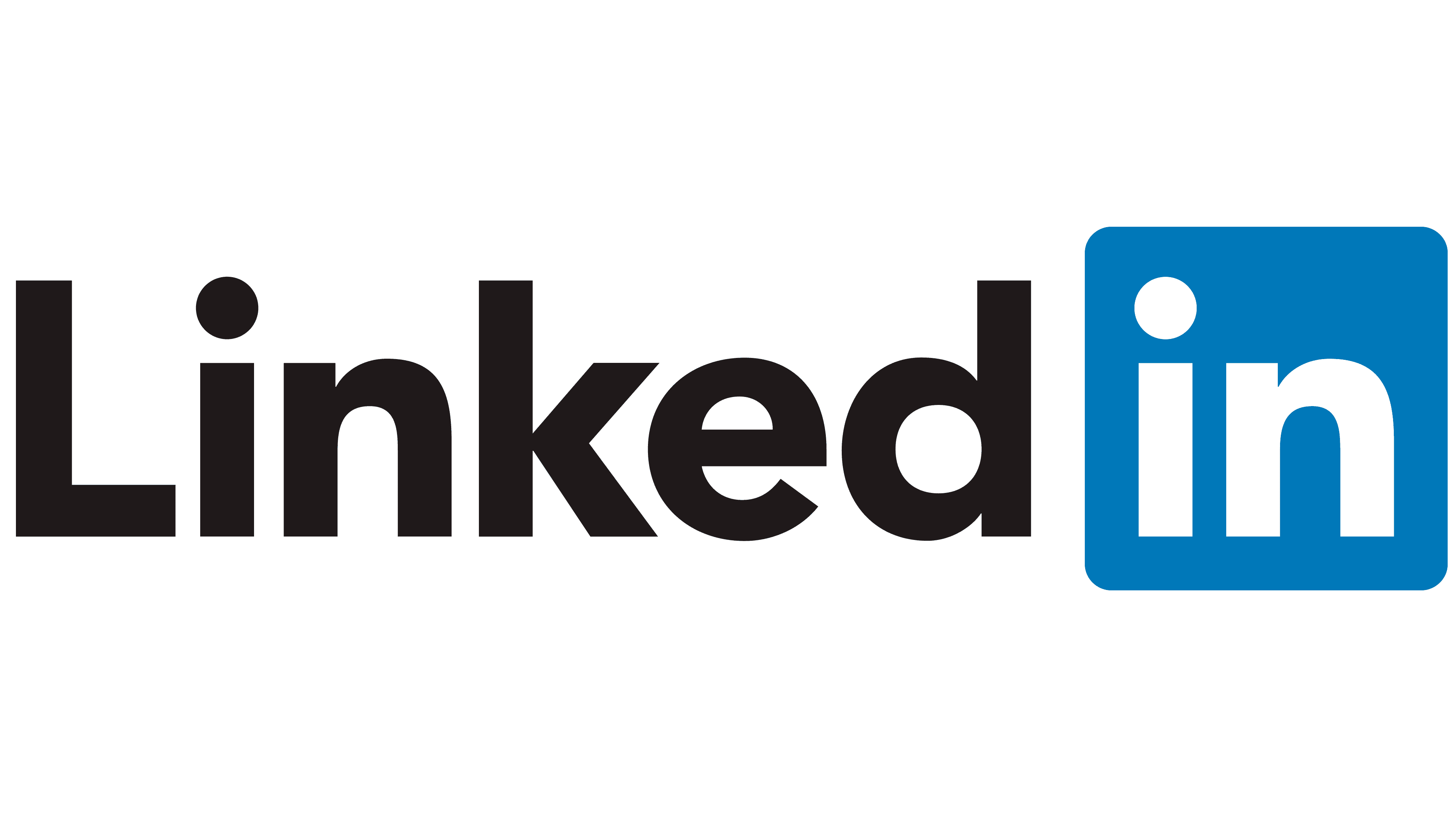 Why Does LinkedIn Require Phone Verification?
Profile Validation

LinkedIn requires every user to have their profile valid. One of the ways to validate it is by connecting your account to your mobile number through a phone verification procedure.
Preventing Bots

Bots can create discomfort and even problems for other LinkedIn users. Fortunately, no bot can pass the verification process. That is why LinkedIn requires this procedure before it can approve another user registration.
Make LinkedIn Profile Trustworthy

No professionals will find your profile trustworthy if you fail to provide sufficient information about yourself. Many companies and businesspeople look into people's LinkedIn profiles before hiring or partnering up to see their credibility.
Gain Control of Your Account

After a verification, other people can't break into your account so easily. The extra layer of security also allows you to retain control over your account even after a system error or forceful logout.
When Does LinkedIn Ask for Phone Number Verification?
When Creating A Profile

Setting a profile may take the time that some people do only a part of it and then complete it later. However, it is impossible to finish your profile before you complete your phone verification procedure.
Trying to Log Back In

Logging into your LinkedIn account may require a phone verification if you do it from a new place, use a new device, or have the two-factor authentication active. The platform may also ask for it at random times for security maintenance purposes.
Account Errors and Recovery

Forgetting passwords or having account problems can be easily resolved by reconducting a phone verification code. Without this, the procedure would be complicated and takes a very long time to finish.
System Requirements for Certain Actions

Some actions are important that LinkedIn may ask you to confirm your intention to do it. This confirmation is by sending you a notification message that you need to follow up promptly before the system runs the action you initiated.
Phone Number Options for LinkedIn Verification
The Phone Number You Usually Use

Most people will not feel comfortable using the mobile number they usually use for private communication, especially those with established careers or businesses. Getting work and life mixed up may get their life disorganized and overwhelming.
Buying Another SIM Card 

Sure, you can always buy one more SIM card to use for work or business matters. Yet, unfortunately, it can be a waste of money considering how expensive it is to use two SIM cards at a time.
Subscribe to

MySecondLine

This option is more affordable than buying another SIM card, yet it offers more advantages. Many people who have tried using MySecondLine for LinkedIn verification ended up feeling satisfied with their decision.
Why Should You Use MySecondLine for LinkedIn Verification
Separate Work Life

The key to having a work-life balance is by having separate lines of communication for each of them. You can use MySecondLine for work matters while your private number can stay for your private life.
Guarantees to Work for Verification

Virtual numbers from MySecondLine always get accepted for verification on every platform our clients register to. If you do experience failure with your verification, our support team will help you to fix the issue as soon as possible.
High Versatility

Use your virtual numbers for anything you need to do. Besides phone calls and chats, MySecondLine also has features for voicemails, file-sharing, call-forwarding, and many other more.
Choose Your Country Code

The country code you choose for your virtual number does not need to match your exact location. MySecondLine will work fine regardless of where you are and what code you use as long as you have a reliable internet connection.
Affordable to Use

It costs only $9.99, and you can make as many calls and texts as you want. There is no limit or additional charges for every feature you use in MySecondLine. It is a lot cheaper than having a secondary SIM card number.
No Sudden Expiration

The expiration date of your virtual number is the last day of your MySecondLine subscription. You can keep your number active if you keep renewing your subscription before the due date or turn on the autorenewal setting.
Timely Support for Any Query

MySecondLine has a customer support team who will gladly follow up any query promptly. Feel free to ask any question you have in mind, or let us know if you encounter any problems with our platform. 
How to Do Phone Verification with MySecondLine App
Install and register an account in

MySecondLine

.

Generate a virtual number with the country code you choose.

Register to LinkedIn using that MySecondLine number.

Click on the menu Receive Verification Code in the Setting section.

Input the code to finish your LinkedIn verification

Keep subscribing to MySecondLine to retain your number.

Contact the app support anytime for any queries.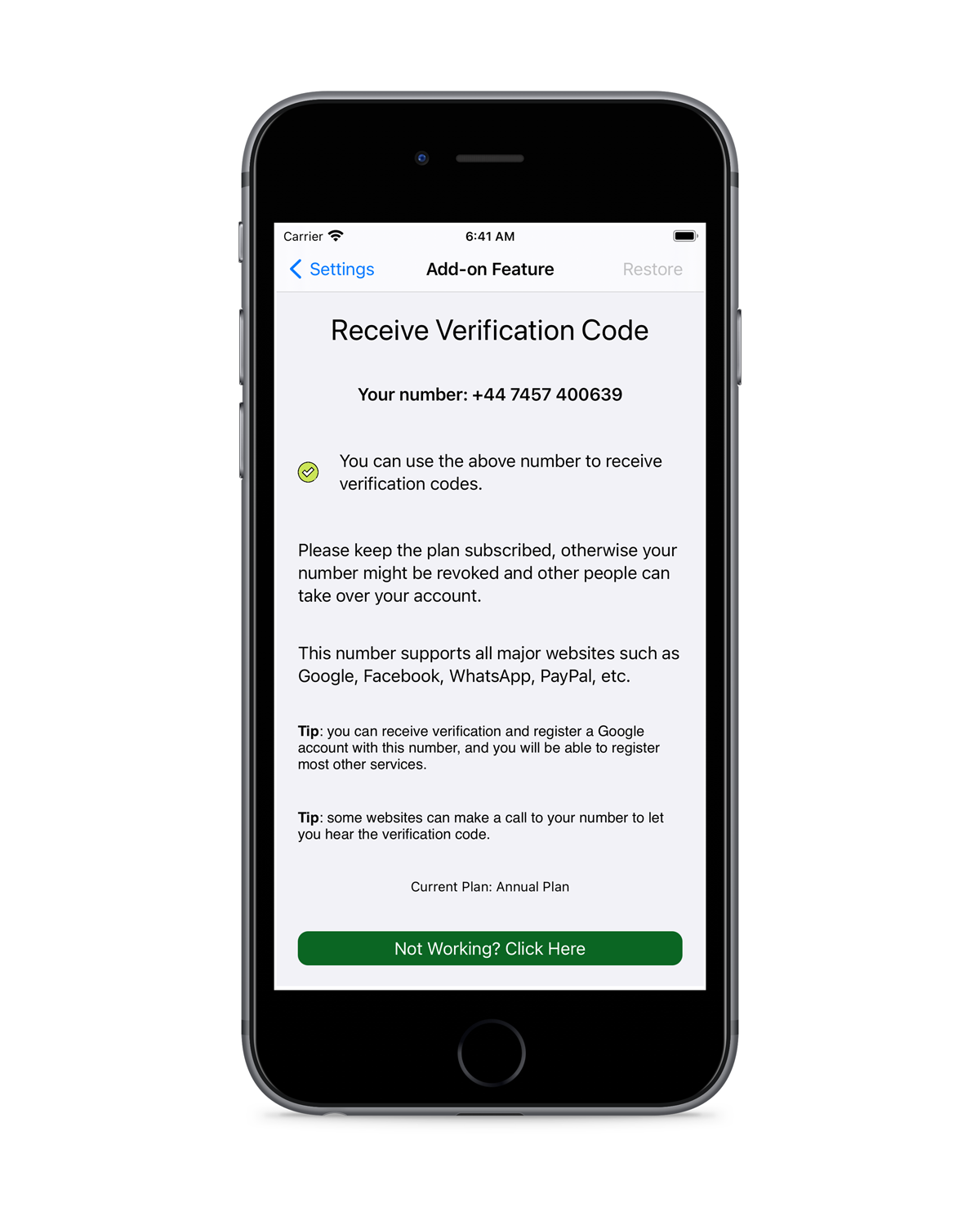 I have a virtual number from MySecondLine for work purposes. Hence, I use that number for LinkedIn as well. I believe everybody should get a separate number for work or business purposes like me, so they can communicate with friends and family without getting mixed up with business stuff.
 Clarabella Duncan, Web Developer
Most people have one virtual number for work and one conventional mobile for private life. As someone who works in various fields at the same time, I need multiple of those. I have one number for one specific field I work on to avoid getting mixed up. MySecondLine makes it much easier to organize and juggle between my side hustles. 
Nitha Laksmi, Freelancer
MySecondLine is what I always use for all online platforms. Sometimes, I also use it to make calls and messages because it costs me zero to do so. It helps me save a lot of money because SIM cards are expensive.
Freddie Moralez, Firefighter
Frequently Asked Questions
How to make sure my number has no duplication

?

There is no need to do it. MySecondLine guarantees that each virtual number we generate would be unique and exclusive.
Can I get an annual plan to permanently lock the phone number

?

Of course, you can. Go to your payment setting to set an auto-renewal for your subscription as well.
Can I make multiple LinkedIn profiles using the same number

?

No, each account requires one unique number. If you need multiple LinkedIn accounts, you can buy more virtual numbers from MySecondLine.
Will my number expire if I fail my subscription renewal

?

Unfortunately, it will. We will send you a warning before your expiration date to make sure you can renew your subscription on time.
Is the phone number and communication history private

?

Yes. Nobody has the access to look into those data. Only you can do so via the MySecondLine app.