Paypal
In the era of technology, Paypal offers advanced financial solutions where you can make payments and transfer money online. You can connect your Paypal account to your conventional bank account for a more practical way of managing payments. The service covers numerous countries in the world.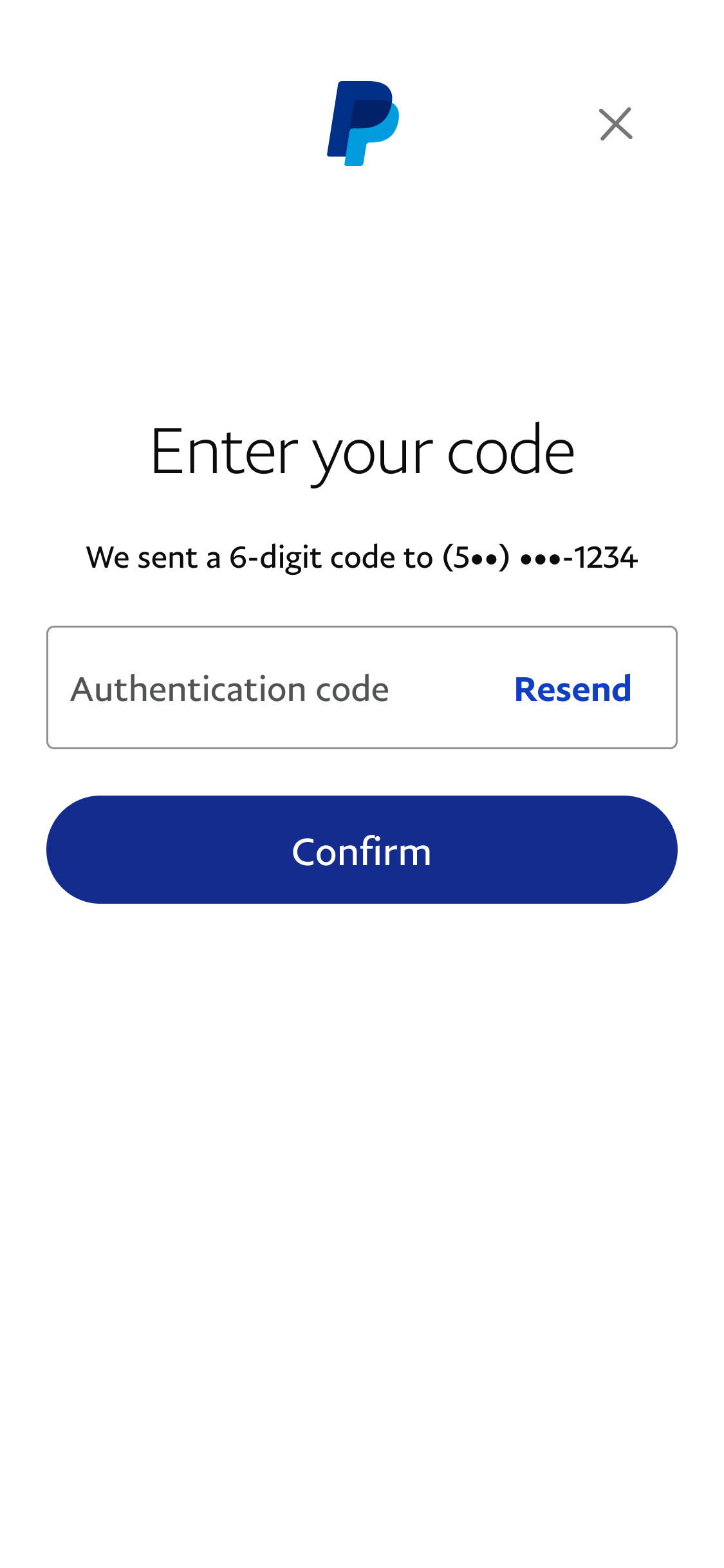 Phone Verification for Paypal
Managing money can be tricky. There can be risks of cybercrimes if people are not careful enough. All of this time, PayPal is known to have stellar security protocols that keep its users' money safe. One of those is a phone number verification, which is impossible to bypass if you want to use Paypal.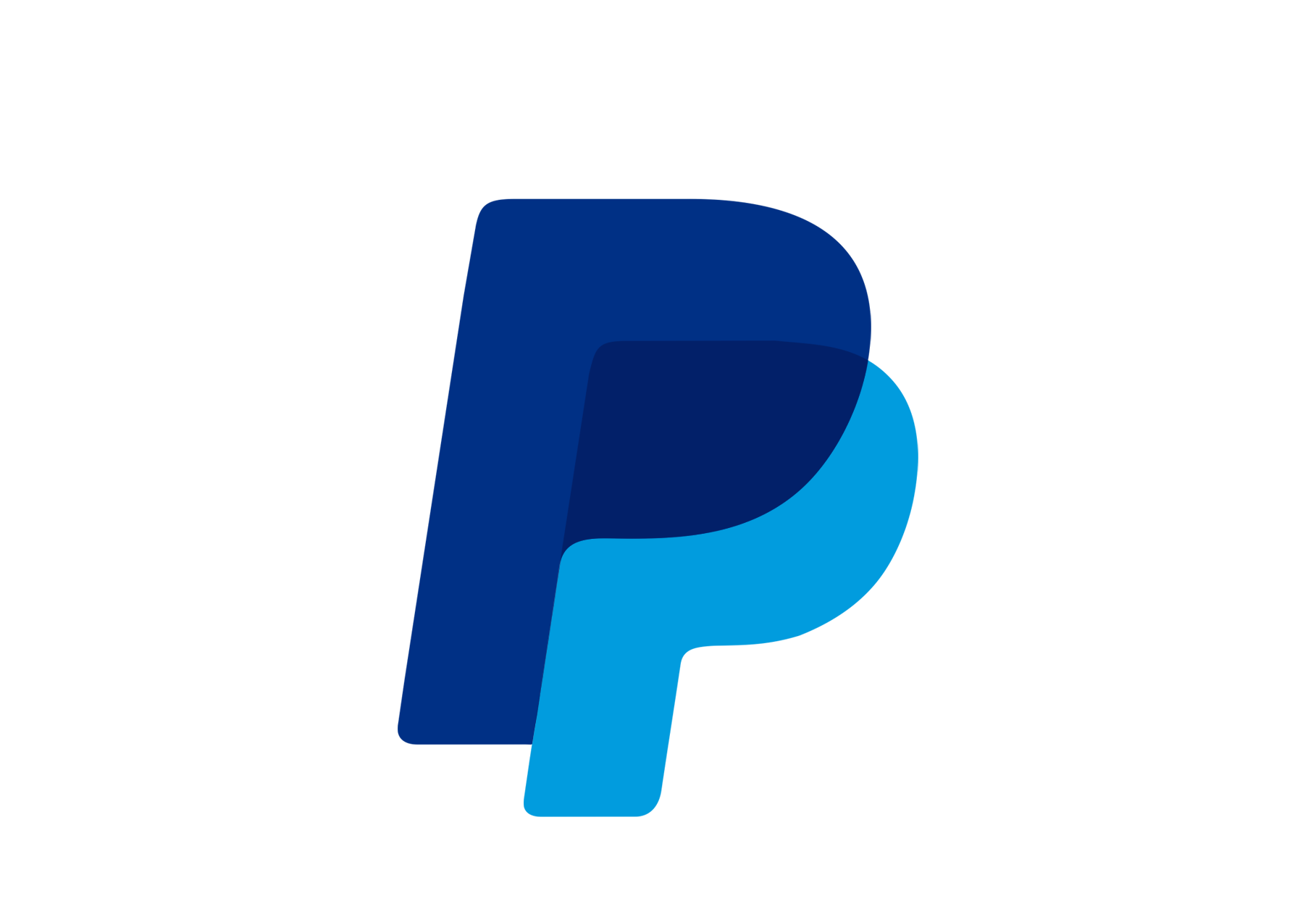 General Steps of PayPal Account Verification
Phone number verification is just one step of the account verification in PayPal. It may take a while to finish. But once you are done, you would rest assured that your Paypal account will work well and safely.
Complete Your Profile

The profile is necessary to authenticate your identity as a human being. Fill out your personal information on the profile form to allow the system to recognize you as the account owner.
Link Bank Account

On the "Pay and Get Paid" tab, open the "Bank and Cards" menu to input information about your bank account. Follow through with the process until you get to tap the "Link This Bank" button.
Confirm Testing Deposit

In three business days, Paypal will make two small deposits into your bank accounts. This step is to ensure that the accounts are active. After receiving the deposits, your Paypal will almost be ready to use.
Verify Your Phone Number

The last step is to verify the phone number you will use to manage your Paypal account. After inputting your number, Paypal will send a verification code that you have to input back to the platform within a minute.
Why Does PayPal Require Phone Verification?
Personal Identification




Similar to almost every other online platform, Paypal needs to know your identity to give you their best service and experience.
Keeping Your Money Secure

Prevent your money to get violated by hackers or any cyber criminal activities by authenticating every transaction through your phone.
Unlimited Withdrawal

Enjoy seamless financial cash flow by withdrawing any amount of your money on Paypal at any time without hassles in the process.
Increase Trust

Sellers and buyers are more comfortable having transactions with verified Paypal accounts as those are more secure and trustworthy.
Ultimate Protection

For any disputes or account problems, your position is much more secure if your phone number is verified on Paypal.
When Does PayPal Ask for Phone Number Verification?
Registering An Account




As explained above, signing up for an account on Paypal requires you to link your banks and verify your phone number to allow Paypal to serve you securely.
Editing Sensitive Data

Personal and bank information are prone to cybercrimes. Hence, Paypal needs to double-check to make sure these activities are valid.
Logging In After Long Hiatus

If you have not used your Paypal account for quite a long while, Paypal will confirm to ensure it is the actual account owner who logs back in.
Logging In from New Locations or Devices

The same procedure and reason apply when you try logging in from a new location or device.
Taking Important Actions

s

Balance transfer or managing payments in big amounts can be risky without Paypal confirming it once again through your phone number.
What Can You Use for PayPal Phone Verification?
Your Personal Phone Number




The phone number you use every day can work well for Paypal. While it costs you no money, it can be inconvenient, especially if your Paypal account is mainly for handling business finance.
A

Burner Number You Can Get for Free Online

Many websites provide free virtual numbers to use for verification. Unfortunately, most of them are not acceptable by the Paypal system. Some might work only temporarily, which means you will lose your Paypal account later.
A Virtual Number You Can Generate from MySecondLine App

Paying $9.99 on the MySecondLine app allows you to generate a unique virtual phone number that you can keep and use conveniently and securely. Best of all, this number belongs to you exclusively.
Why Should You Use MySecondLine for PayPal Verification?
Keep Your Personal Details Secure




Authenticate your details to prevent malicious cyber crimes and errors. This step will keep your private information from getting exposed and abused.
Separate the Account

Create separate Paypal accounts to manage your transactions for different matters. It is useful if you run multiple businesses
Enable International PayPal Business




MySecondLine app allows you to choose the country code for your virtual number. Thus, you can make your Paypal account in any country, such as Canada, Australia, Spain, Finlands, etc.
Use for Any Other Platforms

Besides Paypal, MySecondLine numbers are acceptable for phone verification on almost every website and app.
How to Do Phone Verification
1. Install MySecondLine and get registered

2. Generate a virtual number with the country code of your choice.

3. Register to PayPal using the MySecondLine phone number

4. Go to the settings tab, find Receive Verification Code

5. Follow through with the process to get your PayPal verified

5. Keep your subscription to keep your number active.

6. Contact the app support anytime for any queries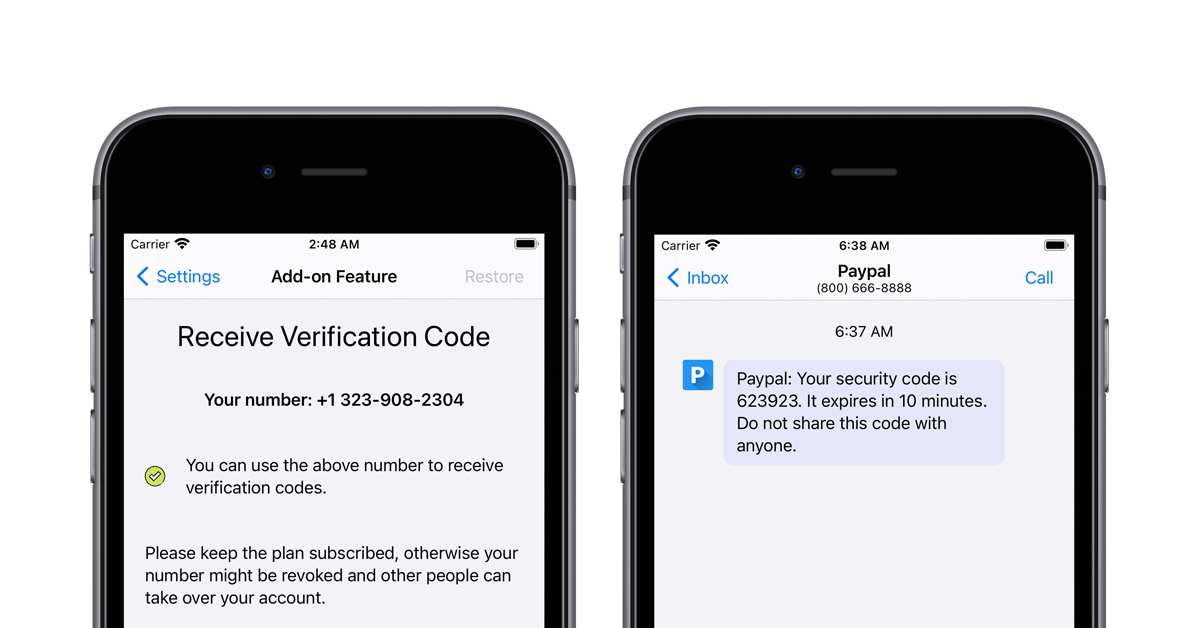 My country is out of the coverage area. With MySecondLine number, I get to use Paypal with no limit. It helps me a lot to bring my business internationally.
It was confusing to have multiple kinds of transactions on my Paypal accounts. Things are much more convenient after I create separate accounts using the numbers I generated from MySecondLine.
Nothing feels more convenient than having a separate phone number to manage all of my online accounts. My regular number is free from ads and notification messages.
Frequently Asked Questions
What if the verification process fails?

MySecondLine has a support team that is available promptly to assist your verification until successfully finished. It's guaranteed to work with PayPal.
How long can I use the number I got from MySecondLine before it stops working?

It will never stop working if you keep the subscription active. You can also delete the number if you don't want to use it anymore.
Can I change the country code of my number?

To get a virtual phone number with another country code, you can change your current number and generate a new one with the country code of your choice.
Can I keep the phone number permanent to myself?

Yes, you can. You just need to keep the subscription active and pay your bills on time to keep your number active. We suggest you upgrade to the annual plan to secure the number. 
How many phone numbers can I get for different PayPal accounts?

You can only create one personal account and one business account on Paypal using the same number. If you need more accounts, you need different phone numbers and you can contact us.