Twitch
Take the fun of video gaming to a whole new level with Twitch. Enjoy live streams of e-sport competitions, entertaining content, professional gamers, or even casual gamers. Millions of video game lovers all around the world come to Twitch to interact and have fun together. You can even start your gig and make money as a streamer if you believe you can deliver interesting content for the community.
Phone Verification for Twitch
Twitch will ask for a phone verification from the time you register and then again every once in a while. Thus, you should prepare a mobile number to receive the verification code from the system. Bear in mind that the phone number must be valid and stay active. Otherwise, your verification code will not work. Even worse, the Twitch system might reject and even block you if it detects you trying to cheat the process.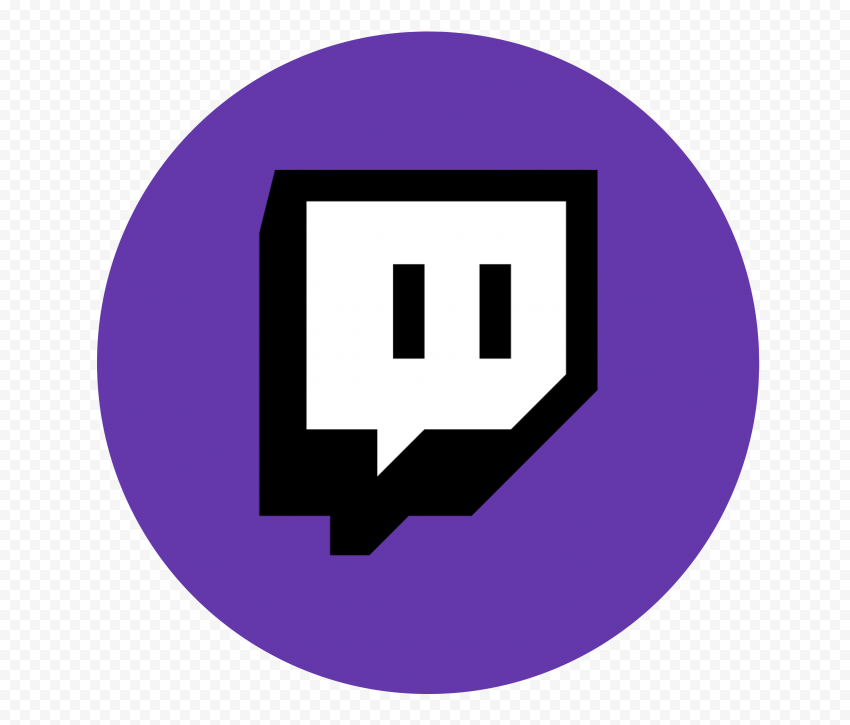 Why Does Twitch Require Phone Verification
Account Owner Confirmation

The initial phone verification will identify you as the account owner and gain full authority over it. This step will prevent anyone else from accessing your account, which is crucial to keeping your data safe.
Filtering Out Bots

Bots are unable to get through a phone verification process. Twitch needs to prevent bots on its system to avoid harm and inconvenience to Twitch users.
Enhancing System Security

Twitch systems will generally be more secure with all users being verified. Considering how much sensitive data and transactions are in the system, a high level of security is indeed essential on Twitch.
Get System Notification

You will receive every update and important information from Twitch via SMS through the mobile number you verify on the platform to prevent you from missing something crucial.
When Does Twitch Ask for Phone Number Verification?
Registration Process

After filling out the registration form, Twitch will send you a verification code to your number to type back into the platform. You will be able to start using Twitch only after completing this step.
On Login Attempts

Sometimes, Twitch would not let you sign in before redoing the phone verification step. It mostly happens when you use a new device or are detected to be in a new location. Having the two-factor authentication will also require you to do the verification.
System Recovery

After a system crash or forgetting a password, Twitch will ask for another round of phone verification to reconfirm your identity as the account owner. It will take a few seconds for the system to recover the authority of your account.
Phone Number Options for Twitch Verification
Using Your Main Mobile Number

It is practically possible to use your main mobile number for Twitch because it is active and valid. However, using a private number for a social platform might harm your privacy. Not to mention that there is also a risk to data safety.
Buying An Additional SIM Card

This option allows privacy and safety for your main number. Unfortunately, maintaining two active SIM cards would be quite expensive. Most people will not choose this option because it is not worth the money spent.
Installing MySecondLine App

MySecondLine can generate a virtual number that you can use like an additional SIM card number, including for phone verification. It is comparably cheaper and even boasts extra advantages that you can truly use.
Why Should You Use MySecondLine for Twitch Verification
Suitable for Twitch Apps and Websites

MySecondLine has top-notch technology and security that makes the virtual number reliable. Hence, most digital platforms will detect it as a valid number and accept phone verification with it.
More Economic Yet Equally Useful

It is only $9.99 to subscribe to MySecondLine, yet it brings many features you can use as much as you want. You can make phone calls, messages, and many other things you can do with conventional SIM card numbers.
Keep, Delete, or Change As You Want

As long as your subscription is still active, you have full authority over your unique virtual number. Keep your number permanently if you need, delete it, or change it to a brand new number. You can do it anytime through the MySecondLine app.
Country Codes Work Everywhere

Conventional SIM card numbers will need an expensive adjustment to work on a location that doesn't match its country code, but that is not the case with MySecondLine. Any country code will still work well in any country without even needing any adjustments.
Keep Your Number Active

Your virtual number will not expire as long as your subscription is on. It is also possible to delete and change your number. Thus, you can decide how long you want to keep it.
Helpful and Fast Customer Care

Our customer care will respond as fast as possible and will not close the communication until your problem is all settled. You can contact us anytime for any questions you have in mind or any trouble you experience with MySecondLine.
How to Do Phone Verification with Us
Install

MySecondLine

and register an account.

Generate a virtual number with a country code of your choice.

Register to BigFoodie with your new virtual number.

Open the menu Receive Verification Code in Setting.

Input the code to BigFoodie to verify your account

Stay subscribing to MySecondLine to retain your number.

Contact our customer care for any problems or questions.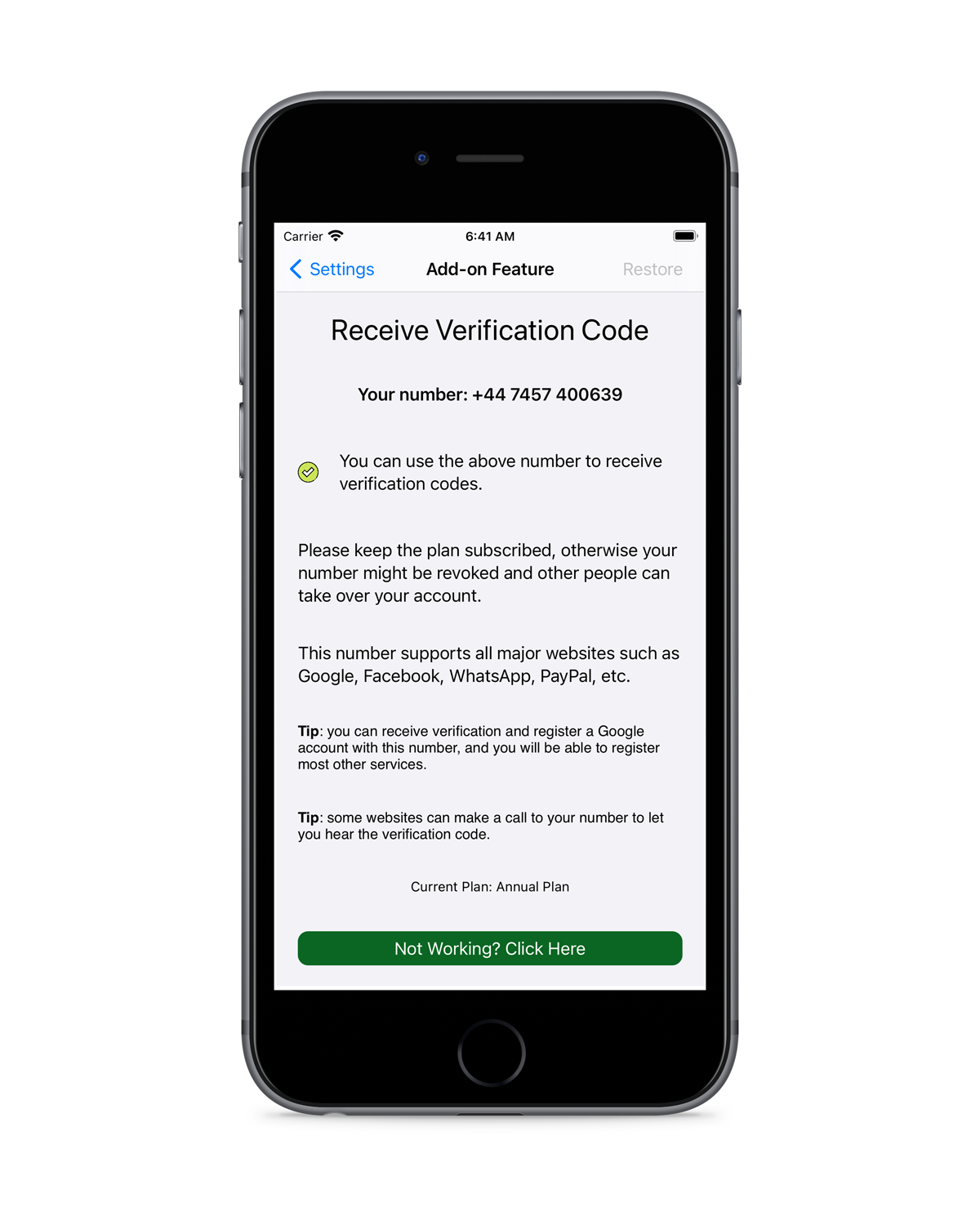 I love gaming and streaming my gameplay, but I have zero desire to be famous. I don't even want people to recognize me. It is amazing how MySecondLine made it possible for me to join Twitch without getting recognized by the people I know in person. The best $9.99 I ever spent to keep my privacy.
Wilbur Wyatt, Twitch Streamer
I own one virtual number from MySecondLine that I use specifically for Twitch and other gaming platforms. It is also the number I use to communicate with my gaming buddies. I always keep the number inactive when I need to focus on work and study. It helps me a lot to get me productive and efficient in my life. This strategy is possible because MySecondLine is very affordable.
Aileen Shen, Accounting Officer
Of all the virtual account providers, MySecondLine is the only one I can trust. It is secure and clear, and the app is easy to explore. I am using my virtual number for all online platforms and even for calls, messages, and more.
Celeste Lapice, Postgraduate Student
Frequently Asked Questions
How do people call or text me on my virtual numbers if they have no MySecondLine

?

They can contact you the same way they do with conventional mobile numbers.
What can I do if my virtual number fails to receive the verification code

?

Try again after getting your app updated and when your internet connection is strong. If it still fails, get in touch with our support team for assistance.
Will I lose my virtual number even if I accidentally fail to renew my subscription

?

Unfortunately, yes, you will. Hence, we strongly advise you to upgrade to an annual plan and get an auto-renewal for it. We will also send a reminder via email a few days before your subscription expires.
Which countries can I choose for the phone number

?

Click here to see our list of country codes you can choose from. Regardlessly, all numbers can still work anywhere.