Business Phone System
A seamless way to organize business without interfering with your personal life. Suitable for both professional individuals and companies.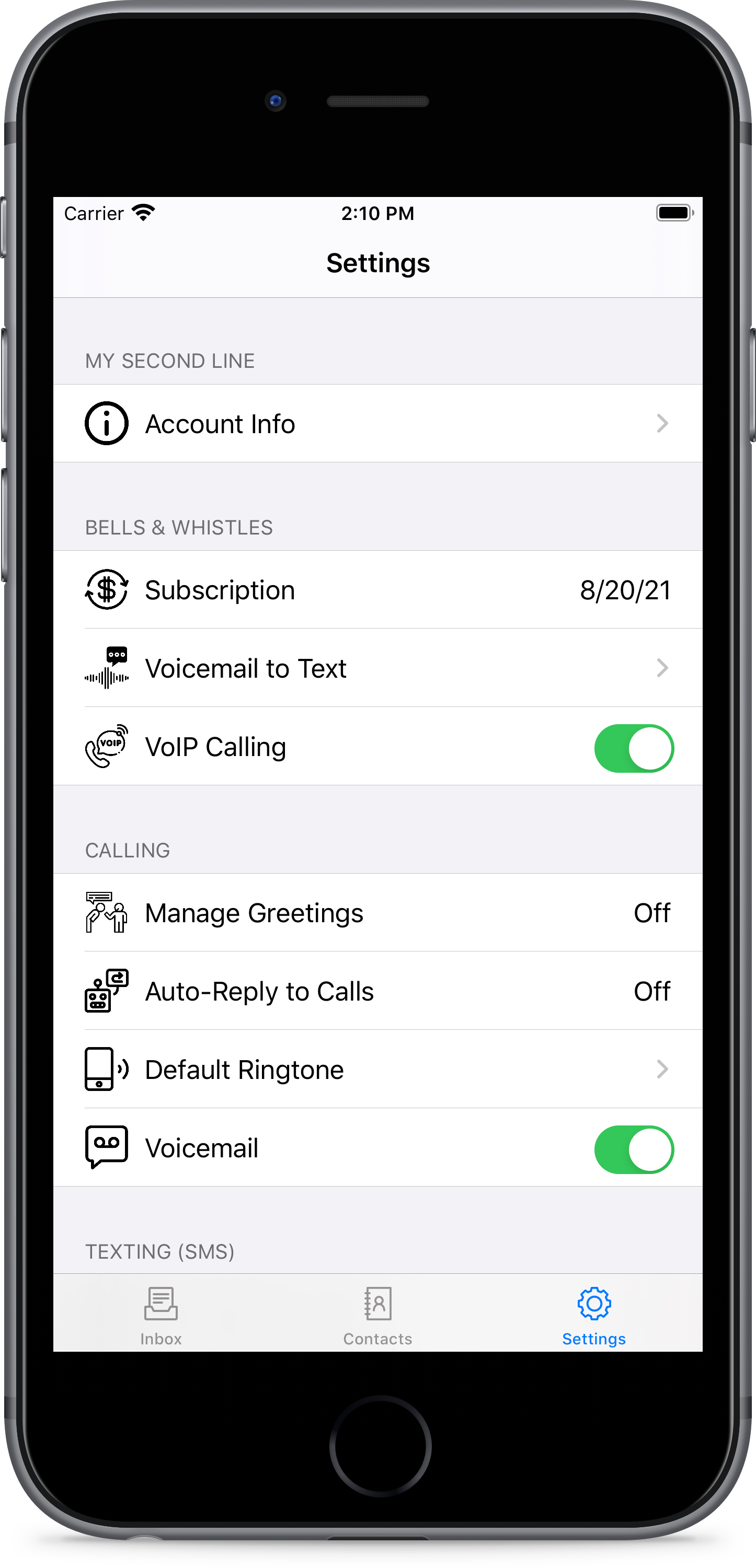 Unique Business Number
Generate either a local-code or toll-free number to use as your unique business number.
Save Time and Money
Customize your answering menu and the machine to handle greetings and template answers.
Build Trust and Brand
Route any incoming calls to different departments and make it sound like a big company.
Improve Team Productivity
Coordinate with your team with scheduling, file sharing, and conference calls.
Never Miss A Call
Improve responsiveness to every incoming call by managing a schedule for it within your team.
Protect Your Privacy
Keep your private life unbothered by your business activities as your actual number disguised.
Effortless Installation
No hardware. No setup. No contracts. Nor are any hassles required to have this amazing system.
Satisfaction Warranty
Money-back guarantee for 30 days after purchasing if you find the system disappointing
Customize Contacts
Give your best convenience by adjusting the setting for contacts and calls per individual. 
Engage with Customers
Call and message in many possible ways to keep connected with them and boost their satisfaction.
Business Number
Generate a made-up number to avoid using your actual number for business communications. You can even choose the number and caller ID that you find the most representative of your company.
Messaging Services
Exchange messages as an alternative way to connect to your customers without sounding less professional. Our messaging services are as convenient as the ones you have on your phone. 
Team Coordination
Keep your team working in sync through your gadget screen. Our business phone system has simple features to ease up coordination and improve their productivity.
Call Management
We made it possible to make or answer the calls in many ways to fit different circumstances. Get it all well-managed for optimal customer satisfaction without sacrificing your utmost convenience.
Call hold

Call routing

Click to call
Neat Answering
Save your time and energy by customizing answering features without having to delay responses for your customers. Moreover, it can make your company sound professional and well-established.
Setting Contacts
Having so many people to communicate with can be overwhelming. The business phone system allows you to customize each contact to treat them differently as you see fit. 
"I recommend all startups using this business phone system as it makes your company sound like a big company. It plants confidence in me while running my business."
"It was always hectic for my team to take turns receiving calls that we missed some important clients along the way. Business phone system significantly reduces such errors, and now our customer satisfaction keeps improving! Big thanks!"
"The answering features are so amazing. I prepared some replies for frequently-asked questions and auto-greetings. Now I don't need to bother answering the same things over and over again!"
Managing business can be overwhelming with so many people to contact. It gets even more frustrating when the line between work and personal life gets blurry. But now, organizing all the professional communication becomes effortless and neat, thanks to our new innovative app: