Shopify Store
Running an online shop has never been so effective yet effortless. Shopify Store provides all the tools and features you need to manage and grow your sales. Each store can manage its aesthetic and interface to match its brand concept. Covering nearly all countries in the world, this platform is highly recommended to expand your business worldwide.
Phone Verification for Shopify Store
Any business can start an online store at Shopify. It takes a few minutes to register. But before you can customize your Shopify store, the system will ask you to verify your mobile number first. It is highly recommended to use a mobile number dedicated to business management rather than using your personal number.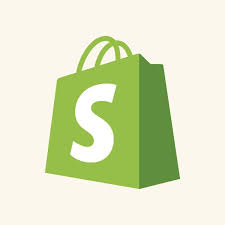 Why Does Shopify Require Phone Verification
Confirming Human Users

Bots are not able to go through phone verification. Thus, this simple step is effective to ensure that only humans can create an account on the platform.
Securing Account Access

It will be dangerous if malware or other people can access your Shopify Store account. Fortunately, verification can prevent such things from happening.
Shipping and Billing Details

Shopify Store will also need your mobile number for shipping and billing details for when your customers require a return or refund.
Maintaining Overall Security

Regular verification is also necessary to maintain Shopify's digital infrastructure from various malware and attacks.
Legal Requirements and Business Verification

Businesses need to provide several pieces of information to legally register themselves. One of which is a mobile phone number.
When Does Shopify Ask for Phone Number Verification?
While Signing Up

During the phone verification process during registration, the Shopify system will record your mobile number as your valid communication line. It will then use that number again if you need to do verifications again next time.
On Login Attempts

Logging in will always need another round of phone verification if you turn on the 2FA feature in your account setting. Otherwise, it will be necessary only if you log in from a new device or location.
Account Recovery

Forgetting your password or any other problems with your account will not cause you to permanently lose access to your account if the system already has your mobile phone number. A simple verification can recover it within seconds.
Payment Payout for Your Store

Shopify also uses phone verification as an additional security measure for the payment payout for your store to avoid your money getting stolen or scammed digitally. This is what makes the platform secure for all sellers this whole time.
Phone Number Options for Shopify Verification
The Mobile Number You Mainly Use

It is not advisable to use your regular mobile number for business, especially if you have worldwide coverage. Besides the privacy issues, you will still have to deal with roaming fees and connection issues.
Free Yet Unsecured Online Number

Many suspicious websites give out online numbers for free. While the number might work for some time, it will eventually expire at some point. Plus, those numbers are highly prone to malware, duplication, and data violation.
A Virtual Number from MySecondLine

MySecondLine can also generate a virtual number for you. However, this one is guaranteed secure. The platform also brings many benefits that suit various purposes, including phone verification for your Shopify store.
Why Should You Use MySecondLine for Shopify Verification
Works Well for Shopify Verification

The advanced technology and top security protocols from MySecondLine make its virtual numbers compatible with the Shopify system. You can also use your virtual number on other apps and the web.
Secure and Exclusive Number

Unlike those free online numbers, MySecondLine always gives out secure and unique numbers for each account. Hence, all users can maintain their number privately and safely even for long terms.
Many Options for Country Code

Not only that we provide you with plenty of options for country codes, but MySecondLine also allows you to use any of its virtual numbers in any country in the world. Your virtual number is not bound by your actual location.
Upgrade as Permanent Plan

MySecondLine allows you to decide how long you want to use your virtual number by setting your subscription plan as necessary and renewing it before it expires. Upgrade to a permanent package to keep your number forever.
Delete and Change Instantly

Not wanting to use your current number? No problem! You can delete it or recreate a brand-new number as a replacement. For your privacy, changing your number will not notify anyone who already has your previous number.
How to Do Phone Verification with Us
Install

MySecondLine

on your device.

Create an account and then claim your virtual number.

Use the number on your Shopify registration

Receive your verification code in the Setting menu.

Input the code to Shopify to complete the process.

Set your subscription to avoid phone number expiration.

For any query, contact our customer care.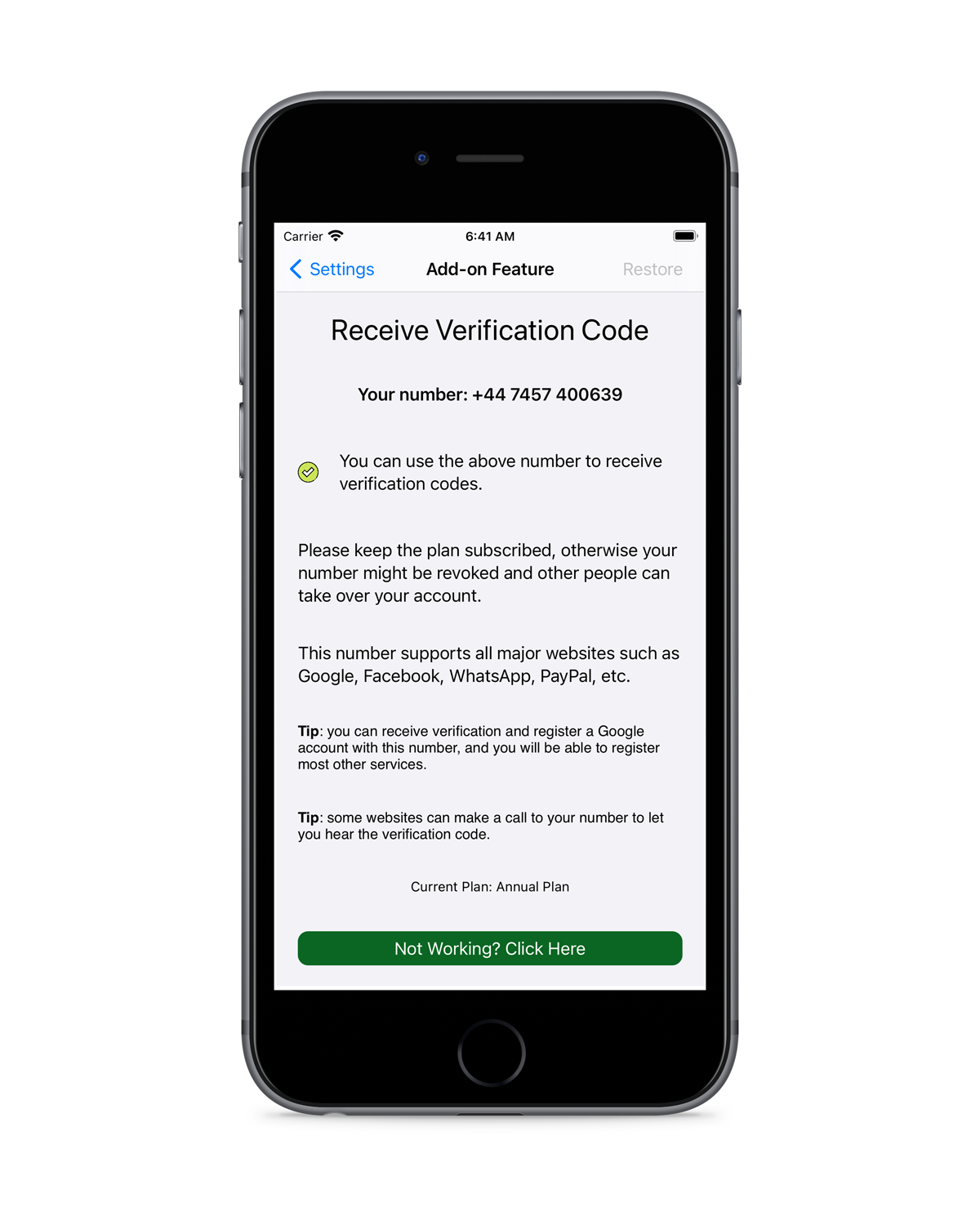 MySecondLine is the best choice for business mobile numbers. You can get a vanity number, a virtual assistant, and many other useful features for your business. For all of those things it starts at $9.99 only, you can upgrade to get many advanced features.
Phillip Day, Digital Artist
I used to get overwhelmed with my business and private calls and messages piling up on one mobile phone. Separating work and life on two different numbers has been a massive game-changer, especially considering how inexpensive MySecondLine is.
Carly Rose, Stone Jeweler
It was not a lie when my friend told me we could use a virtual number with other country codes even if we physically are still in our homes. With multiple accounts of MySecondLine and Shopify Stores, I can now run several online stores in different countries without even being there physically. Superb!
Akram Abdelghani, Rug Seller
Frequently Asked Questions
How can people contact me if they don't install the MySecondLine app on their devices?

They can do it just like they contact conventional mobile numbers. It is nothing different.
My verification fails. What can I do now?

Wait a few minutes for a stronger internet connection, and then try redoing the verification process. If it doesn't work, you can contact us. Our support team will help you handle it.
How to use MySecondLine if I am not in a location as my phone's country code?

Use it as you do it anywhere else. MySecondLine's virtual numbers can work anywhere without requiring a special method.
How many such numbers can I get?

One account in MySecondLine can get one virtual number at a time. If you need multiple numbers at the same time, you can contact our support to get multiple MySecondLine accounts.
What are the business features you offer? How can the number help my store?

Click here to learn all the interesting features MySecondLine offers for your business.
Can I get a toll-free 888/855 number?

Sure you can! It is one of the options we provide for your virtual number.
Can I pick a vanity phone number for my store brand?

Yes, MySecondLine can also generate a vanity phone number for businesses.