Badoo
Connect and meet new people in the area you visit. You can even set a very specific point at specific times, such as your favorite coffee shop or a concert you are currently at. This location-based social app provides more opportunities to find a date or make new friends who have the same interests as you. Badoo is also known to have better security than most other dating platforms.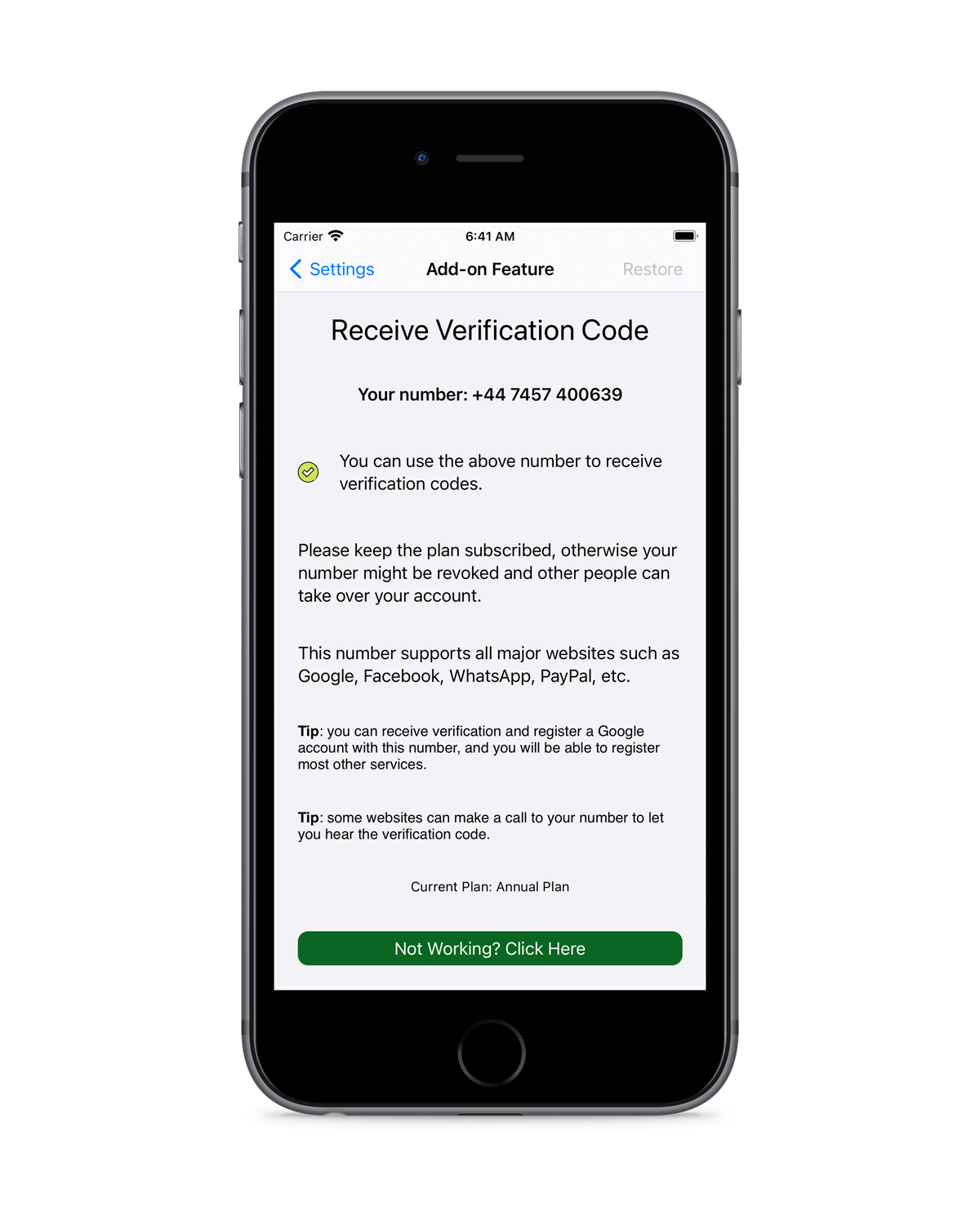 Phone Verification for Badoo
Joining the Badoo community is easy. It takes only a few minutes to register and set up a profile. During this process, you will need to input a mobile phone number for the mandatory verification process. The phone verification may also be necessary again every once in a while later. There is no way to trick around this step.
Why Does Badoo Require Phone Verification?
Confirming User Identity

Any user will not want to date or even befriend an anonymous account. Therefore, Badoo will identify each user using their ID, email, and phone number. Without sufficient information, Badoo will not approve your profile.
Keeping the Interaction Organic

Nobody will like having a conversation with bots or marketing people. Interaction between people needs to be organic to make the whole experience fun and authentic.
Ensuring the Safety of the Community

One of the risks of online dating is meeting creepy dates. The verification process may filter out people with malicious intentions, thus making the community safer and more comfortable for all users.
Exclude Bots and Bad User

s

A verification step can easily filter out bots, hackers, and other malicious users. That is why Badoo takes this step seriously. You can't even get approved if your phone number is deemed suspicious.
Create A Pleasant Dating Experience

Verifying your phone number allows the system to understand you better. It would be able to connect you with people who are more relatable to you. Thus, your dating experience would be more pleasant to have.
When Does Badoo Ask for Phone Number Verification?
Creating A Profile

During a profile, setup is the first time you need to do your phone verification. Without it, Badoo will not activate your profile.
Two-Factor Authentication

With this feature on, you will need to do a phone verification every time you log in. While it might be a bit of a hassle, this method can effectively improve your account safety.
Log In from A Different Place or Device

Even without the two-factor authentication, a phone verification during a login attempt may also be necessary if you do it from a new place or device.
Suspicious Account Activitie

s

Every unusual activity on your account will get detected by the Affirm system. To prevent malicious actions, Affirm will ask for verification through your mobile phone.
Occasional Verification

To maintain the platform's safety in general, Badoo will ask for a phone verification at random times. Hence, you need your mobile number to stay active all the time.
What Can You Use for Badoo Phone Verification?
Your Private Mobile

Number

Sure, you can use the mobile number you currently use for private communication. Although, it might not be an ideal option if you are worried about your privacy and data safety.
A SIM Number on Your Dual Phone

Incorporating another SIM card on your dual phone can give you better security. The only drawback is the extra cost you must spend to keep two SIM cards active.
A Virtual Number from MySecondLine

This option offers the same level of data safety and privacy as the dual SIM one. Yet, it also features more benefits to take advantage of and enjoy. It is highly recommended to use.
Why Should You Use MySecondLine for Badoo Verification?
Guaranteed to Work for Badoo

None of our clients got rejected when using MySecondLine for Badoo verification. Even when there is an error, our team always manages to get it settled.
Many Functions to Explor

e

MySecondLine can do more than just texting and callings. There are many other features that you can use by navigating through the app.
Keep, Change, and Delete

Subscribing to MySecondLine allows you to keep the virtual number for as long as you wish. It is also possible to change your number or delete it anytime.
Inexpensive and Seamless

It costs only $9.99 to get a subscription to MySecondLine. Any user can use all the features without limit. There will be no extra charge at all.
Fully Private and Secur

e

Your virtual phone number will keep your line of communication private and undisturbed. MySecondLine also guarantees your data security.
Works Anywhere

Virtual numbers from MySecondLine will keep working well regardless of where you are. You don't need to be in the same location as your number's country code.
How to Do Phone Verification
Install

MySecondLine

on your phone and sign up.

Choose a country code and generate a virtual number from it.

Register to Badoo using that number

Go to Receive Verification Code in the Setting section.

Input the code to get your Badoo verified

Stay subscribing to MySecondLine to retain your number.

Contact the app support anytime for any queries.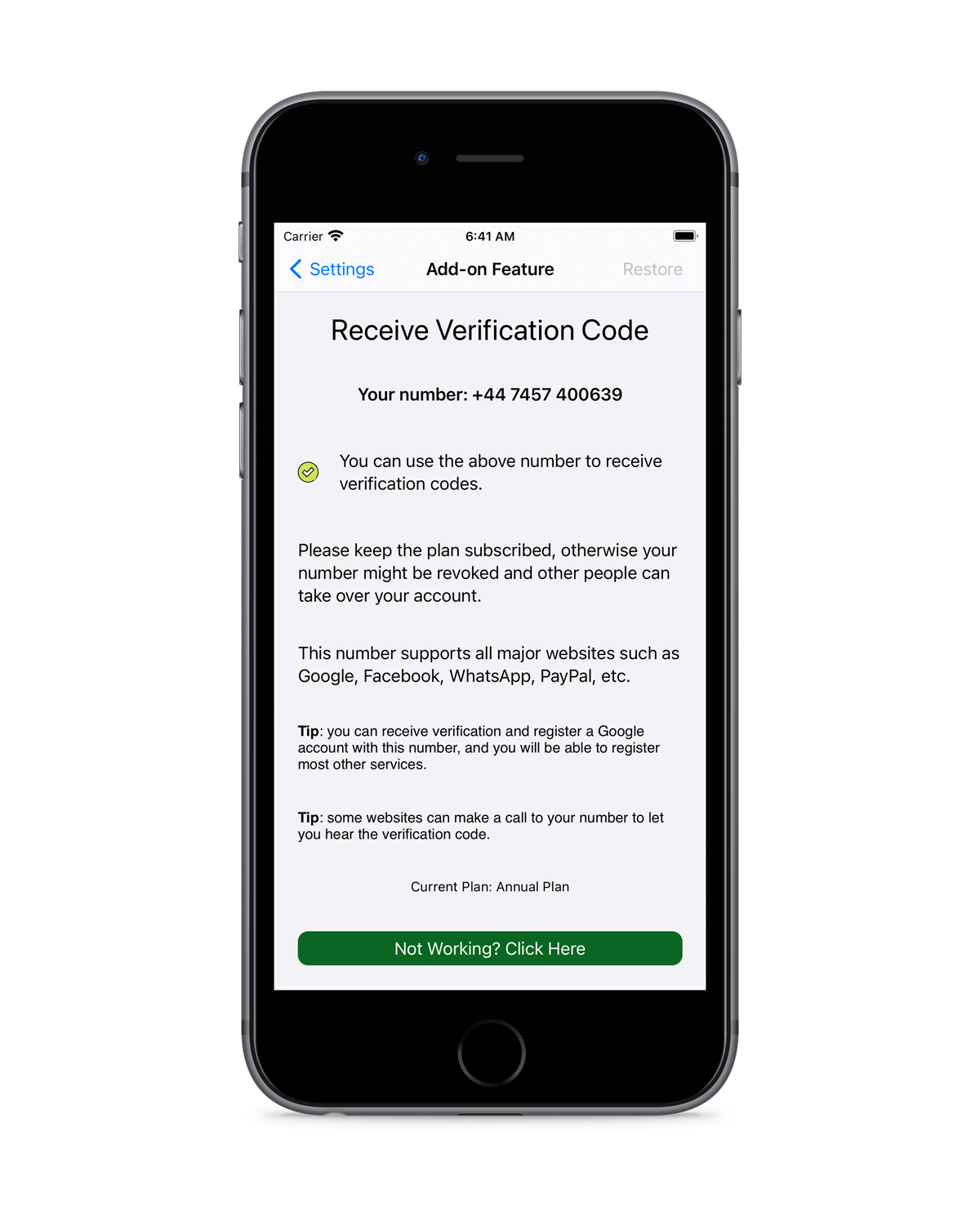 Using MySecondLine for dating apps like Badoo is a solution to avoid judgments from my family. I also feel relieved about how easy it is to cut contact after a bad date.
Belinda Cortez, Yoga Instructor
MySecondLine has been my go-to mobile number for verifications and other matters on online platforms. I never use my private numbers for apps or websites. It is the best $9.99 I have ever spent.
Gideon Swift, Marine Biologist
I tried MySecondLine for fun, but I ended up always renewing my subscription every year. My virtual numbers are convenient and cheap to use. It is also the only thing I feel comfortable using for blind dates or Badoo meetups.
Selma Potter, Stewardess
Frequently Asked Questions
What should I do if my verification fails

?

Try it again when your internet connection is stable. If it still fails, please contact our customer care team so we can assist you through it.
How to make sure nobody else has the same number as mine

?

None of MySecondLine's virtual numbers have duplicates. Your number will always be exclusive for you to use.
How do I adjust my number when in a different country

?

MySecondLine can work in any country without needing any particular adjustment.
Is the phone number secure and private

?

Sure it is. MySecondLine has top-notch security protocols.
Can I block people if they send spamming messages to me

?

Sure you can. This feature is available on the MySecondLine app.
Can I get multiple numbers

?

Yes, you can. We might even give you a discount for bulk purchases.