Bank of America
Being one of the largest companies in banking and financial services, having an account in Bank of America can make your life easier. Managing your money and transactions can never be this limitless and convenient. Bank of America provides more than just stellar and various services in 4,300 branches. It also features a mobile banking app to get your finances sorted out at the tip of your fingers.
Phone Verification for Bank of America
Opening up an account on Bank of America requires you to pay a deposit of $100, fill out a form, as well as provide an ID and a mobile phone number. You will also need that mobile number to verify your account on the mobile banking app. Although you have a valid Bank account, a phone verification on the app would still be necessary. Without this step, Bank of America will refuse to synchronize your bank account with your app.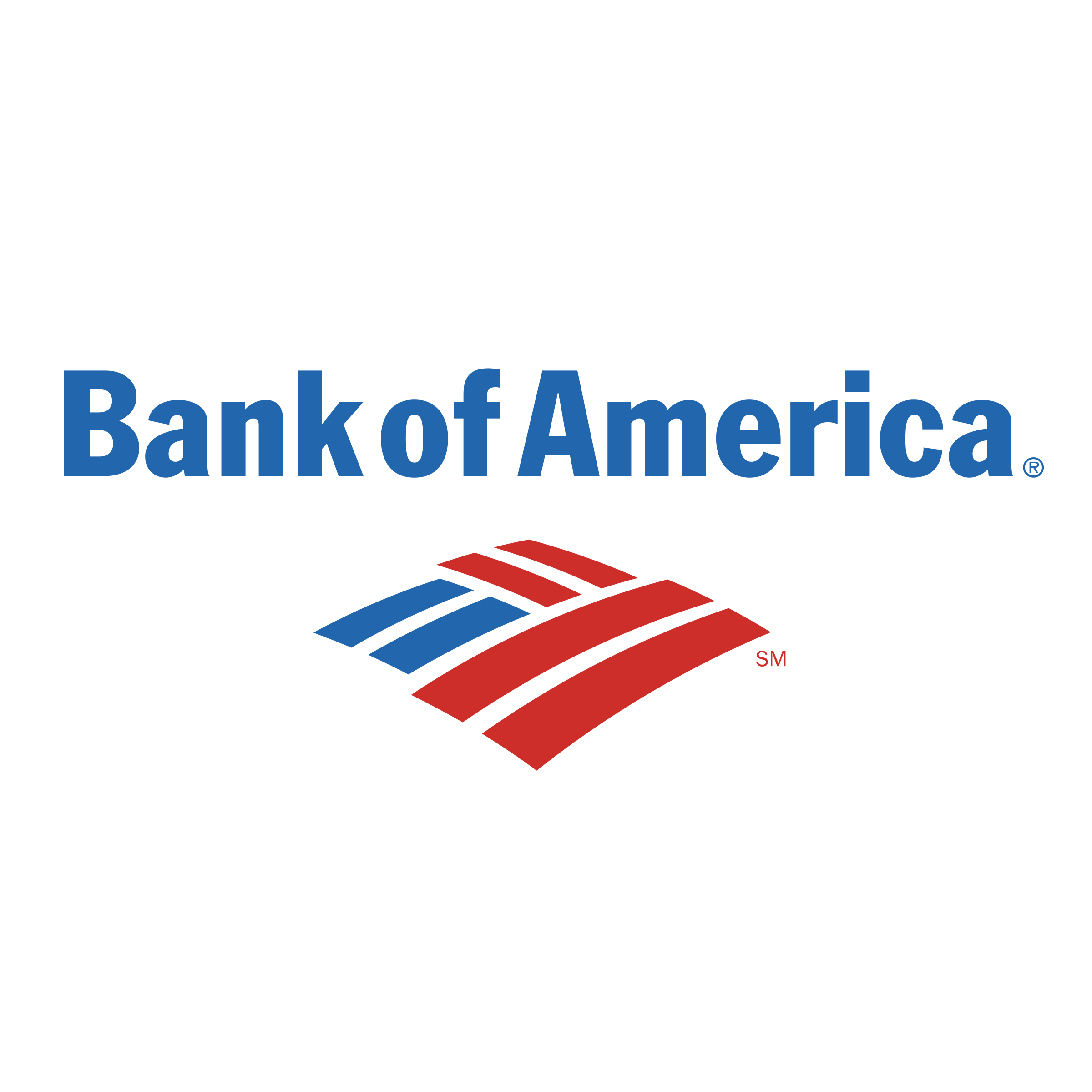 Why Does Bank of America Require Phone Verification?
Mandatory User Identification

The laws in the US do not allow anyone to make an anonymous bank account. Bank of America will require you to identify yourself through your ID card, social security number, email, and phone number.
Confirming Account Ownership

Verifying your mobile number will let the system know that you are the account owner. It gives you total control of your account and prevents hackers from taking over it.
Crime Prevention

With identification available on each account, it will be much more difficult to proceed with crimes such as hacking, stealing, or money laundering. Even if malicious acts are conducted, it will be much easier to track and find criminals.
Confirmation Notice for Bank Transactions

Sometimes, Bank of America would need to confirm a transaction request to the account owner. The system usually will send you the notice messages on the mobile phone that have been verified before.
When Does Bank of America Ask for Phone Number Verification?
Creating A Profile

After downloading and creating a profile on your Bank of America app, the system will send you a verification code via SMS before it allows you to start navigating around the app.
Every Big Transaction

Any big or unusual transaction conducted will be detected as suspicious. Thus, the system will ask for verification to make sure you do want to proceed.
Login from A Different Device or Location

The Bank of America mobile app allows you to log in from anywhere. But, the system will ask for a verification for every new device or location detected.
Occasional Validation

Every once in a while, the app will ask for another round of phone verification just to make sure that your phone number is still valid. This step is also to maintain the system's security.
Bank Support Communication

When contacting the customer support of the bank, you will get asked about your phone number to confirm your identity before the bank representative can provide assistance to you.

.
What Can You Use for Bank of America Phone Verification?
Bank of America requires the mobile phone number to be valid and active. Otherwise, your account verification will fail. To avoid getting rejected, you can use either one of these mobile numbers:
Your Regular Mobile

Most people use their regular mobile number for this matter. However, it can be such a nuisance, especially if your bank account is for business finances.
A Dual SIM Card

You can consider this option if you want a separate line of communication from your private number. However, it can be costly to maintain two active mobile numbers.
MySecondLine Virtual Number

It takes only $9.99 to get a virtual mobile number for MySecondLine. Not only that you can use the number for verification on Bank of America, but there are other functions and benefits as well.
Why Should You Use MySecondLine for Bank of America Verification?
No Location Limitation

MySecondLine offers several country codes to choose from for your phone number. Yet, none of them are bound to specific locations. Your phone number will always work anywhere you are.
Valid for Legal Matters

The virtual number of MySecondLine always gets detected as valid and legit on every system, including the Bank of America.
Multifunctions

Send and receive text messages and calls on the MySecondLine app through your virtual mobile number. It also has many other features there.
Practical Application

It is super effortless to navigate the app and use any feature there. You don't even need to bother adjusting your settings every time you go to another country as long as your phone has an internet connection.
Timely Support Service

Have a problem or question with MySecondLine? Feel free to contact the support service anytime. Our representative will respond and assist you on time.
Secure and Exclusive Number

MySecondLine guarantees that nobody will share the ame number as you yours, so you wouldn't need to worry about getting mixed up. 
Adjustable Usage

Keep your number active for as long as you need. You can renew, delete, or change it anytime you want without hassles.
How to Do Phone Verification
Install and register an account in

MySecondLine

.

Generate a virtual number with the country code you choose.

Register to Bank of America using that MySecondLine number.

Find the menu Receive Verification Code in the Setting section.

Input the code to get your Bank of America verified.

Keep your MySecondLine subscription to keep your number active.

Contact the app support anytime for any queries.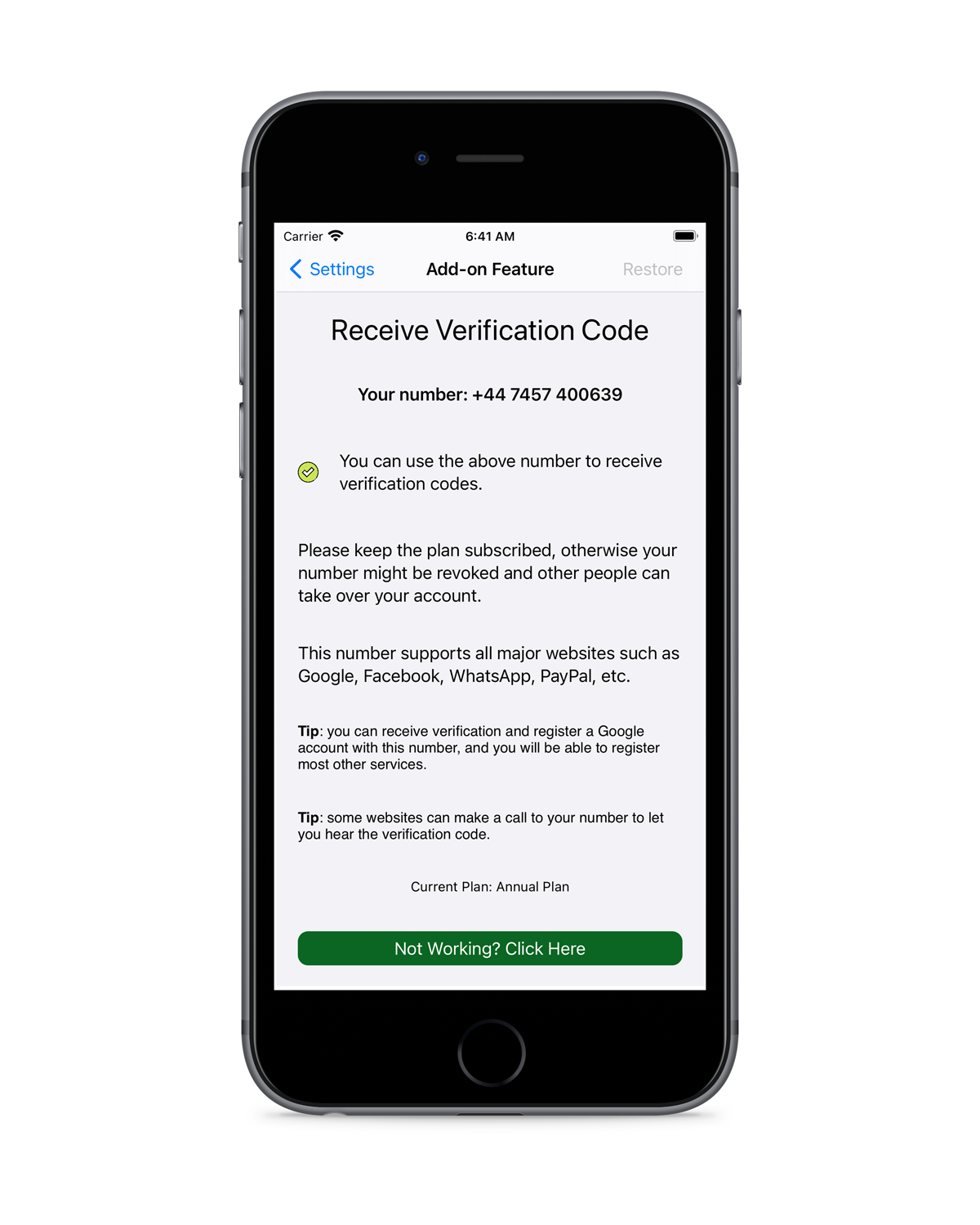 It would be a massive headache if I have to receive all these bank notifications between personal messages from my friends. MySecondLine allows me to separate them and get my life well-organized!
Jessica Milton, Art Crafter
Running multiple businesses with multiple bank accounts is impossible if you use only one mobile number for everything. I have at least one virtual number from MySecondLine for each company I have.
Erik Libenstein, Serial Entrepreneur
I don't have any business, but I have concerns about internet security and privacy. Using a mobile number that is not my private phone gives me a sense of peace. I don't even need to spend a lot of money on this!
Alfred Silas, Gardener
Frequently Asked Questions
Can I use my virtual number for the credit card application?

Sure you can, as long as your virtual number stays active.
Will I lose my number immediately if I fail to renew my subscription?

Yes, you will. That is why MySecondLine will send you a reminder for renewal when your subscription is almost over.
Can I always keep this number? How to upgrade to an annual plan?

You can keep it for as long as you want if your subscription is still active. Get to your subscription setting to get it on an annual plan.
Can I still receive the codes when I travel abroad to other countries?

Yes, you can. MySecondLine numbers will always work regardless of your location.
How do I adjust my virtual number when in another country?

No need to make an adjustment to keep your number working fine in another country.