Afterpay
Users can shop anytime and use Afterpay as their payment method. The platform will schedule a payment in the future that you can manage according to your financial capability. The BNPL (Buy Now Pay Later) app performs no hard credit checks. It also offers free services as long as you never miss your due dates!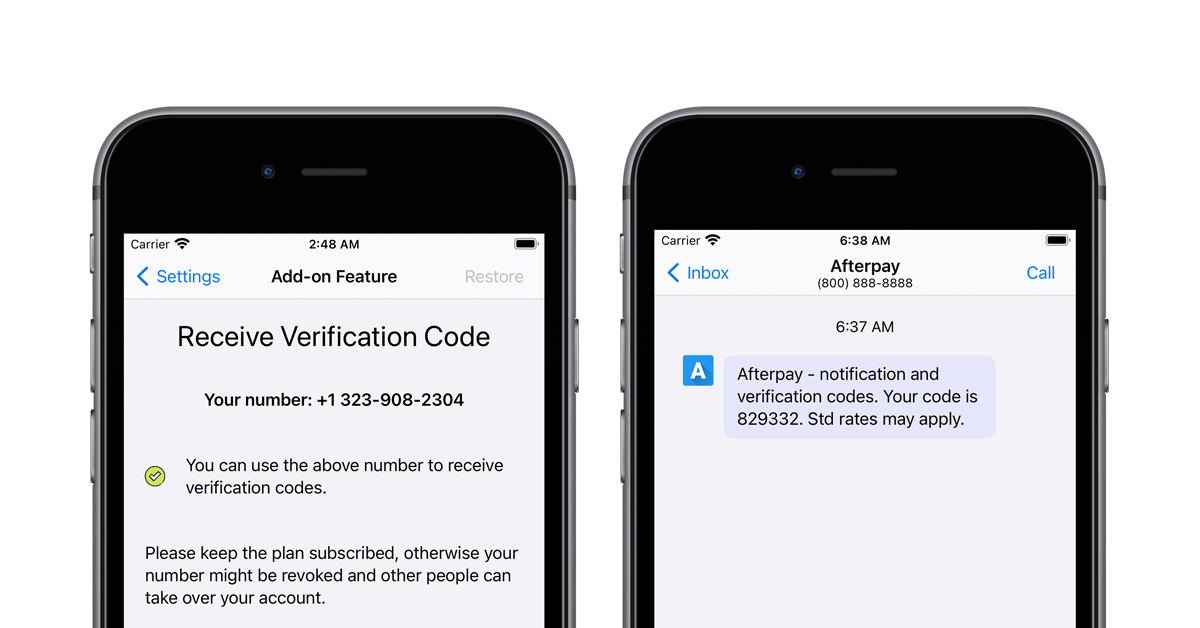 Phone Verification for Afterpay
Anyone can register Afterpay to make it easier to manage their finances. Of course, you will need to input several essential data such as your identity and phone number. The platform will then send you a verification code. You must input the code back into the system right away. The verification process is crucial, so there is no chance for you to bypass it.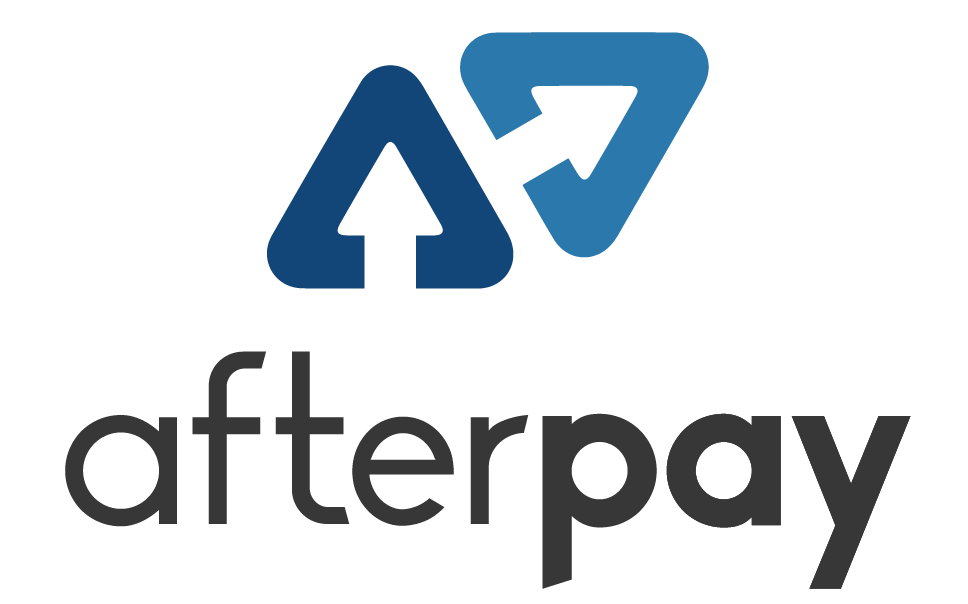 Why Does Afterpay Require Phone Verification?
Identity Confirmation

As a legit financial company, Afterpay requires to identify its users. The phone verification will confirm your number and your name as the owner of the account.
Crime Prevention

Although quick and easy, a verification code is effective to prevent serious cyber crimes such as hacking, phishing, and identity theft.
System Alerts and Communication

Afterpay needs to know where to send you alerts and notifications regarding your payment activities. The verification is to check that your number is active and able to receive messages.
Account Recovery and Security

Forgetting your password or having a login error is not a big deal if you have previously inputted your phone number. The system will just resend the code to reconfirm your identity.
When Does Afterpay Ask for A Verification?
Sign Up Procedure




Signing up to join Afterpay for the first time requires you to create a profile and verify your phone number to confirm your identity as the account owner. This process allows the Afterpay system to record your number as a part of your identity.
L

ogin Attempts

Sometimes you will also have to go through a phone verification process when logging in to your Afterpay. It will happen all the time if you activate the two-factor authentication. Otherwise, you will have to do it only when you keep typing in the wrong passwords or logging in from new devices.
Significant Transaction

When you are making big purchases or payments, the system will not process them right away. For safety reasons, Afterpay will recheck it on you by asking for a verification code.
System Notice

Afterpay may also send you notifications every once in a while. Without a working phone number, you may miss much important information and even due dates
Phone Number Options for Afterpay Verification
U

se Your Mobile Phone

Sure, you can always use your mobile phone number as most people do. But, this option means less privacy and inconvenience. If your phone line is quite busy, you might seriously need to reconsider this option.
Try Free Number Online

Those numbers are most dangerous as they might carry viruses to steal your data. Even worse, most of those numbers might get duplicated, allowing the other parties to steal money from your account.
A Phone Number on MySecondLine

All concerns from the options above can be settled with only $9.9. MySecondLine provides a secure virtual number with no duplication that you can use for Afterpay verification.
Why Should You Use MySecondLine for Afterpay Verification?
Works Every Time




Unlike those bogus free online numbers, MySecondLine numbers always work on Afterpay. No need to be afraid of getting forcefully logged out or blocked because your virtual number is active and legit.
Protect Your Privacy

Using MySecondLine means you don't have to use your private number to register on Afterpay. Get your codes and notifications separately from your private communication line.
Keep and Lock the Number




Your virtual number has no expiration date and no duplication. It will stay active exclusively for you as long as you keep the subscription on. We suggest you upgrade to an annual plan to lock the number.
S

upport Many Countries

You have the option to choose any country code when generating your virtual number. The phone number will still work even if you are not in that specific location.
How to Do Phone Verification using a Virtual Number
1. Install MySecondLine and get registered

2. Generate a virtual number with the country code of your choice.

3. Register to Afterpay using the MySecondLine phone number

4. Go to the settings tab, find Receive Verification Code

5. Follow through with the process to get your Afterpay verified

6. Keep your subscription to keep your number active.

7. Contact the app support anytime for any query.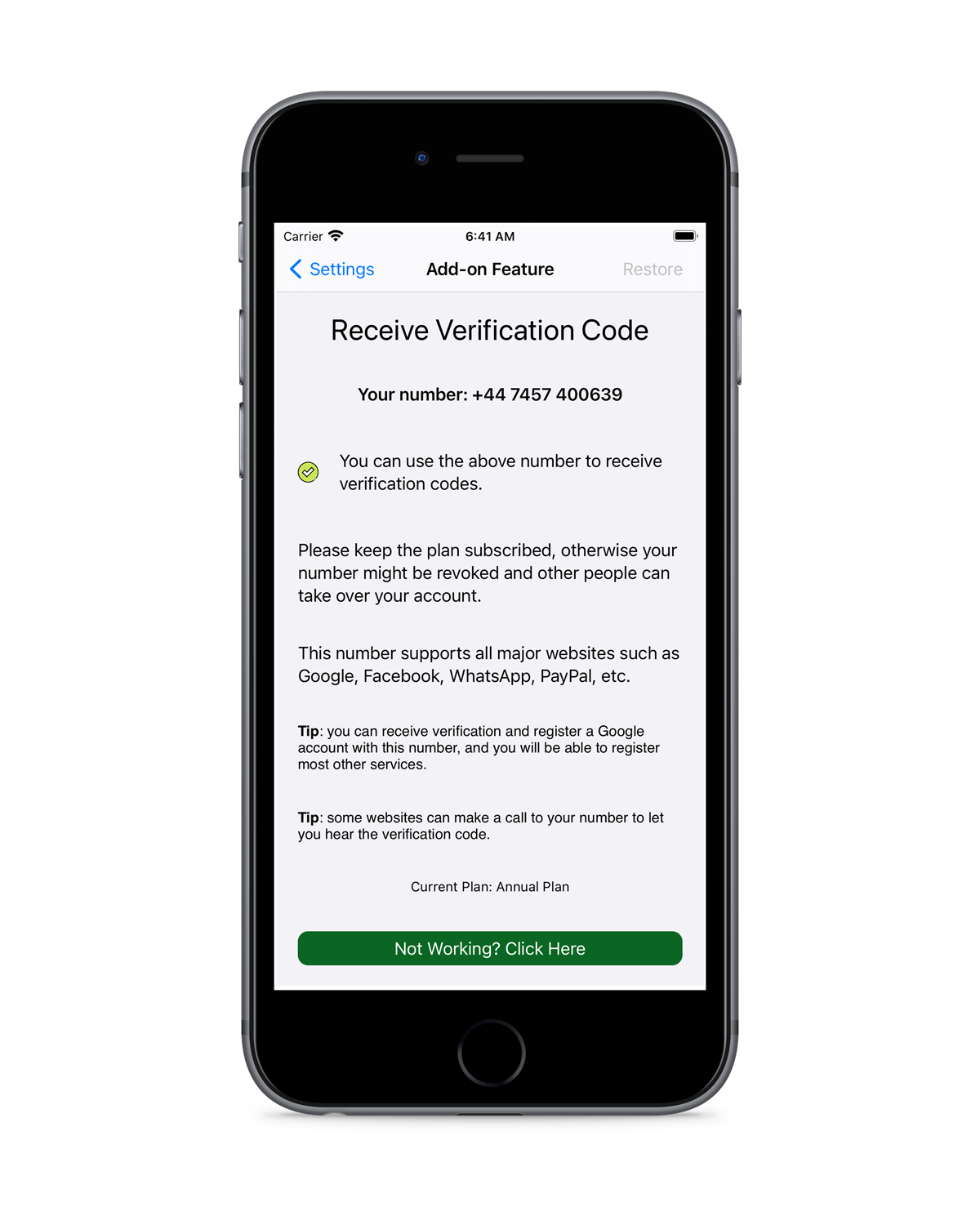 Using MySecondLine number allows me to separate personal messages from spending-related ones. I never miss anything anymore!
I use MySecondLine because I don't want my private number to get disturbed. I use the number for almost everything. Every time I need privacy, I will turn off my virtual number. My close friends and family will contact me on a private number when they need to, but not everyone else.
I never use my private number for registering online apps or websites. It is always the MySecondLine number that I use. While my friends keep complaining about getting random spam messages, I never got any!
Frequently Asked Questions
Afterpay may send me bill reminders. Will it still work if I use the MySecondLine number?

Yes of course! MySecondLine numbers can receive messages, including automated ones like the bill reminders from Afterpay.
Can I delete my Afterpay account as well as delete the virtual number I got from MySecondLine?

Sure, you can delete it any time without taking much time and effort. However, note that deleting an Afterpay account will not erase your debt. Afterpay will keep going other ways if you avoid repaying your invoices.
Is it possible to use a country code if I am not in that specific location?

Yes, it is! Unlike conventional mobile numbers, MySecondLine's virtual numbers are not bound to locations.