Snapchat
More than just an instant messaging app, Snapchat allows users to post multimedia and interact with each other. It is such a fun platform to spend time on and socialize. Get updated with the latest filters and trends to know what your friends are up to!
Phone Verification for Snapchat
Don't get left out of modern society. Joining Snapchat can keep you in touch with your circle and your peers. What you need to do is create a profile and proceed with a phone verification procedure. Of course, this step requires you to put an active mobile number into the Snapchat verification code system.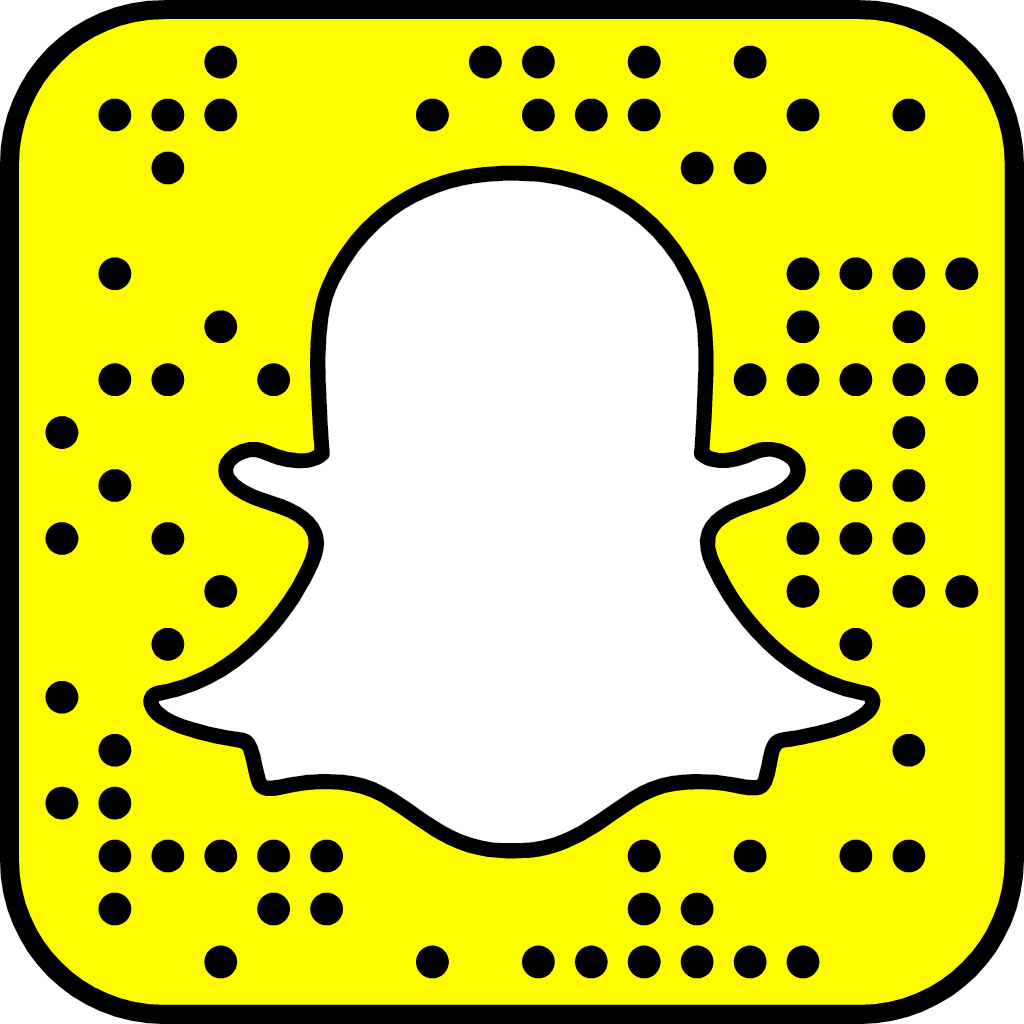 Why Does Snapchat Require Phone Verification?
Preventing Hackers and Spammers




Without the Snapchat verification process, bots can register and create profiles. It can be dangerous for anyone in the Snapchat community.
Giving Full Authority of Your Account

Before completing the verification, your access and security are very limited. Sometimes, you might get locked out permanently. Many can't even get into the system at all.
Account Confirmation and Recovery

Verification of your account means confirming your identity as the account owner. When your account is having problems, you can recover it easily and quickly by sending the Snapchat code again.
When Does Snapchat Ask for Phone Number Verification?
First-Time Signing Up




The first time you need to go through a verification process is when you sign up to join Snapchat. This one is unavoidable and impossible to bypass.
Logging in from New Devices

Trying to log in from a new device is deemed suspicious, so Snapchat will demand to send a verification code to confirm that it is still you.
Two-Factor Authentication

Users can turn on the two-factor authentication to add an extra layer of security to their Snapchat accounts. This means you have to go through phone verification all the time you sign back in.
What Can You Use for Snapchat Phone Verification?
Use Your Mobile Number




Sure, you can use your mobile number for Snapchat phone verification. It is how most people do it. But, understand that this option may risk your privacy
Use A Free Fake Online Number

Although interesting, this option is not worth taking. The Snapchat system can detect bogus numbers and will block them right away. Even if you make it the first time, it will eventually stop working. Furthermore, those numbers mostly contain huge cyber security risks.
Use MySecondLine Number

Investing $9.99 to buy a virtual number is worth it. You can use it for registering accounts on every platform, including Snapchat. You will get to keep both your privacy and data security.
Why Should You Use MySecondLine for Snapchat Verification?
Always Work on Snapchat

Unlike those free numbers from suspicious websites, the MySecondLine number is detected as legit on Snapchat. You will never get blocked by the system.
Stay

Anonymous and Private




Don't worry about getting found because nobody will know it is you unless you decide to reveal it. People on Snapchat won't be able to contact your mobile phone as well.
Keep Forever or Delete Anytime

Have your virtual number for as long as you want by keeping your subscription on. You can also delete it right away when you don't want to have it anymore.
Use the Number As You Like It

The virtual number from MySecondLine works as regular mobile phones do. More than just calling and messaging, the app also has features to block numbers, manage voicemails, etc.
Security Guaranteed




MySecondLine is guaranteed a solid security system. No need to worry about data mining, security breach, etc. We are always discreet and considerate when handling our data
Choose Your Country

MySecondLine offers plenty of options for country codes. The app can generate a virtual number using any code even if you are not in said location.
How to Do Phone Verification
1. Install MySecondLine and get registered

2. Generate a virtual number with the country code of your choice.

3. Register to Snapchat using the MySecondLine phone number

4. Go to the settings tab, find Receive Verification Code

5. Follow through with the process to get your Snapchat verified

5. Keep your subscription to keep your number active.

6. Contact the app support anytime for any queries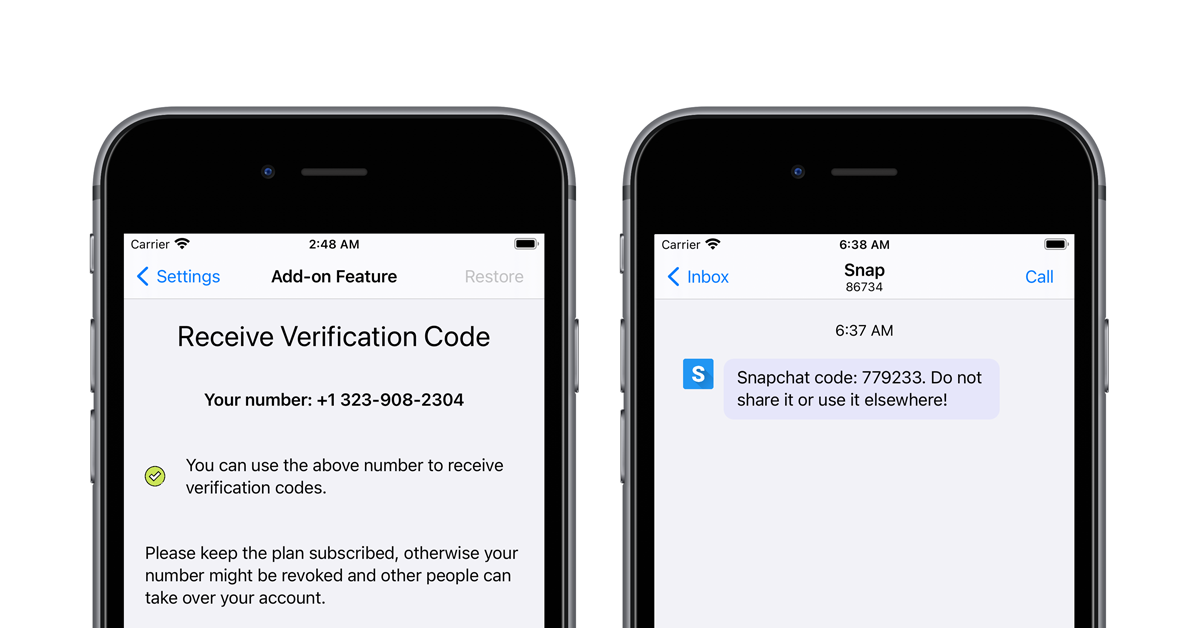 "I use Snapchat to practice my Spanish. Using Spain as my number's country code brings me a lot of new friends from Europe, authentic recipes of Spanish foods, and many other great things. Those all are impossible without MySecondLine."
"I hate having my messages filled with verification codes and notifications. Using a separate number to contain all of the account matters from an online platform is what makes everything easy and convenient. It is worth a try!" 
"When my son asks me to join Snapchat like him, I know I can't say no. Yet, on the other hand, I am still paranoid about cyber security and privacy because I don't understand how to stay safe and private. Using MySecondLine is such a solution. I feel safe while also having fun with my son."
Frequently Asked Questions
Can people see my number on Snapchat?

You can hide your Snapchat number if you want. But, people might still be able to find you if they have your number in their phonebook.
What should I do if my verification does not go through?

Try again after checking your internet connection and app updates. If it still won't work, contact our support team to resolve the issues.
Can I change the phone number I got from MySecondLine?

Yes, you can. From the MySecondLine app, delete your current number and generate a new one. It is that simple.